THE REFUGEE CRISIS ACROSS THE WORLD: A CALL TO ACTION
On December 11, 2015, PASS CEO Daniel Puls participated in the 6th Bosphorus Summit of the International Cooperation Platform (ICP) in Istanbul as part of an expert panel entitled "The Refugee and Internally Displaced Persons (IDPs) Crisis across the World Today." The panel also included Naci Koru, Deputy Minister of Foreign Affairs, Turkey; Johannes Zutt, World Bank Country Director, Turkey; Tara Vishwanath, Lead Economist at World Bank Poverty & Equity Works; and Hussam Abu Issa, Vice President of Salam International. In his speech, Mr. Puls made a "call to action" for greater funding, financing, coordination, and a "shared point of view" in humanitarian aid and relief.
It is fitting that this panel on the "Refugee and Internally-Displaced Person Crisis around the World" is convening in Istanbul, Turkey. Turkey is the largest Syrian refugee-hosting country worldwide, and one of the largest refugee-hosting countries in the world. At this point, almost 2 million people have come into Turkey fleeing the internecine conflict in Syria.
The Turkish government and people have made an extraordinary commitment to sheltering this population that they refer to as "guests." Turkey has spent more than $8 billion on displaced Syrians and recently accepted over $3 billion in aid from the European Union to strengthen and expand these efforts. The United Nations has recognized Turkish-run refugee camps as "5-star," and the best of their kind. Turkish ministries are coordinating admirably with stakeholders like UNICEF and the World Food Programme to provide Syrian families with access to education, food, and healthcare. Government actors are making a genuine effort to reach the 85% of non-encamped refugees within the country. For instance, Turkish ministries have set up second shifts within Turkish schools and built new school facilities to accommodate the Syrian refugees, most of whom are children. The Turkish private sector is also contributing. Maya Holdings—the parent company of IKEA Turkey—is supporting psycho-social interventions for traumatized Syrian youth, to name just one of numerous private-sector initiatives.
Syria may be the largest humanitarian crisis since World War II, but it is far from the only facing us today. Global trends indicate that refugee and IDP issues are becoming more profound worldwide. In Kenya, decades-long encamped populations still lack basic needs while militants destabilize the country and South Sudan teeters on the brink. 2.5 million Afghan refugees remain in protracted exile in Pakistan and Iran. While the world's attention is turned away from Crimea, over 1 million IDPs remain stranded throughout the Ukraine. Ecuador's resources are being strained by the thousands of refugees fleeing cartel violence in Colombia. Thousands of Bangladeshis and Rohingya lack sanctuary from religious persecution in Myanmar.
One in 122 people in the world is a refugee, an asylum seeker, or an IDP. In all, some 60 million people have been displaced by conflict or war—a "nation of the displaced" roughly equal to the population of the United Kingdom. Emerging trends such as regional conflicts, more frequent, destructive disasters, climate displacement, and "environmental" refugees highlight the certainty that these numbers of refugees and IDPs will continue to increase far into the foreseeable future. From every angle, the current and future need for more resources and support toward refugee and IDP assistance is manifest, evident, drastic, and urgent.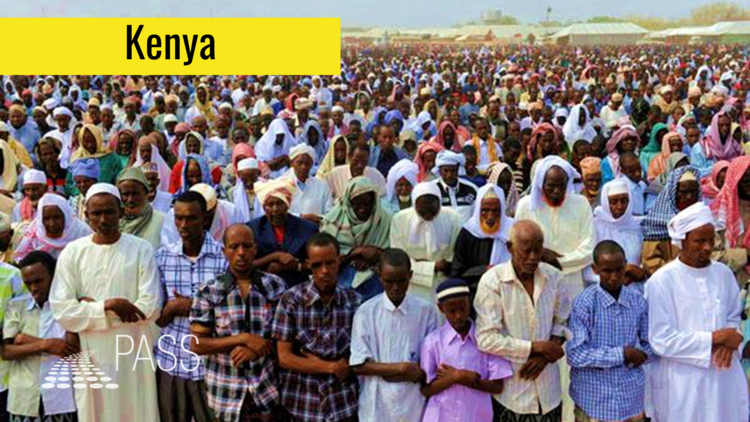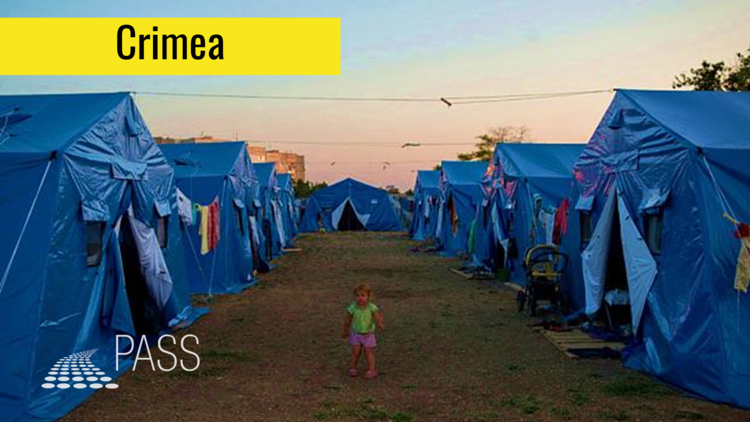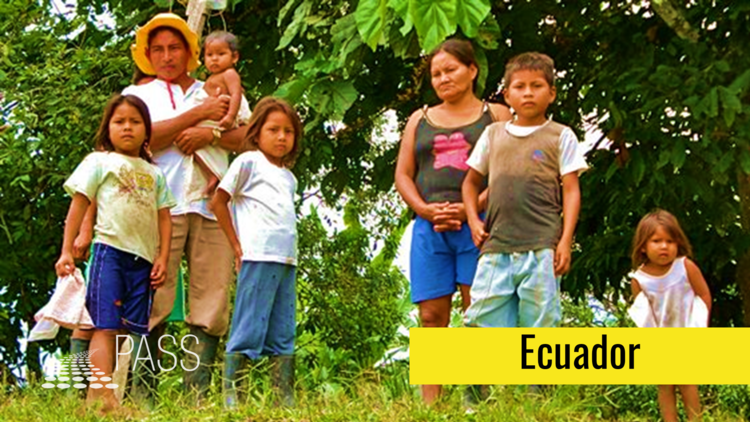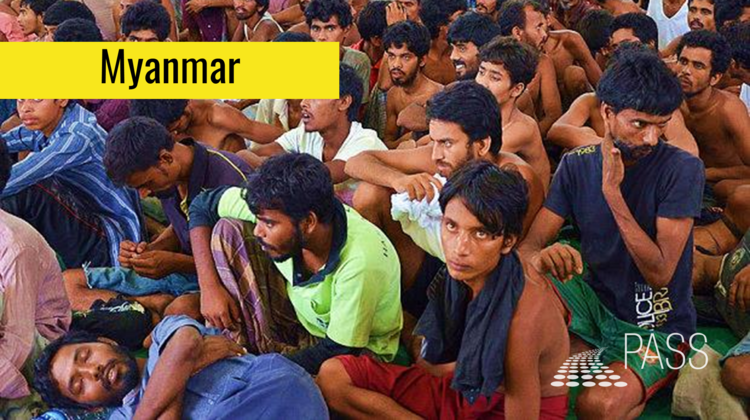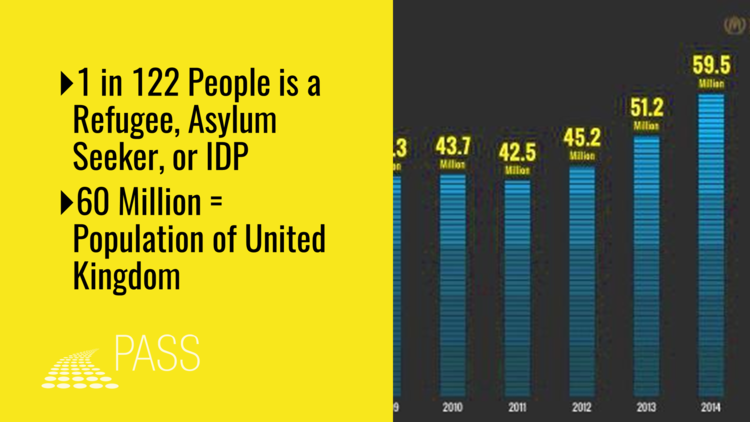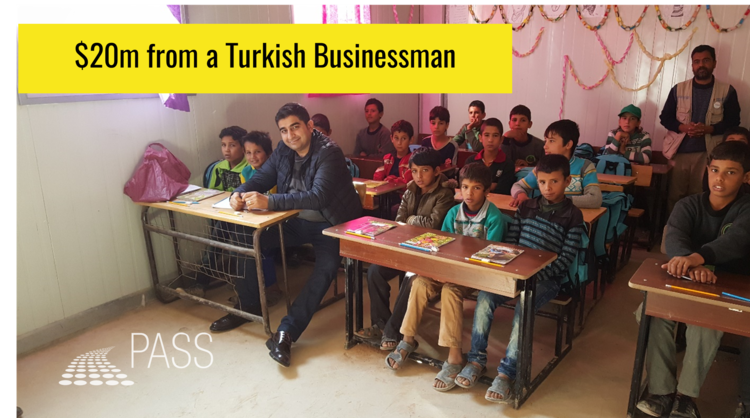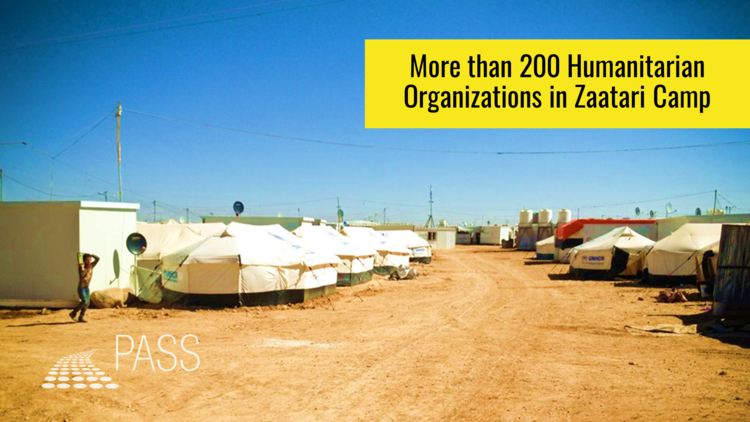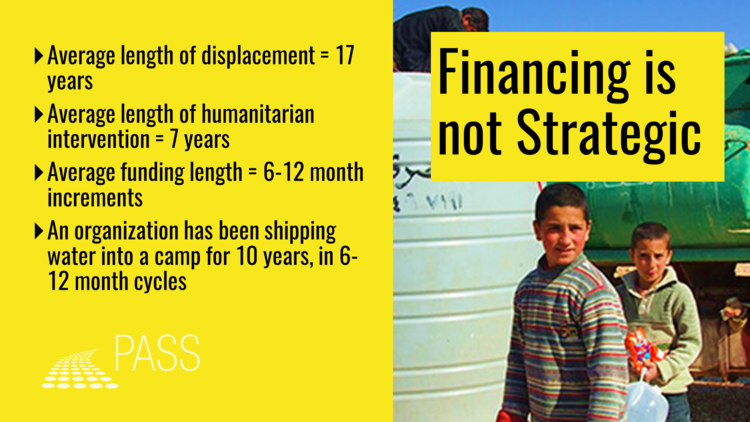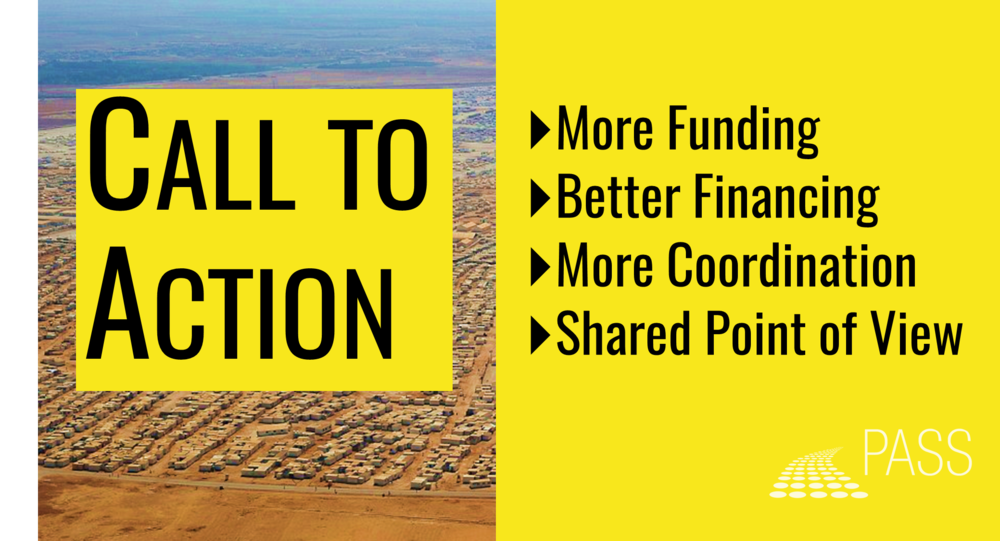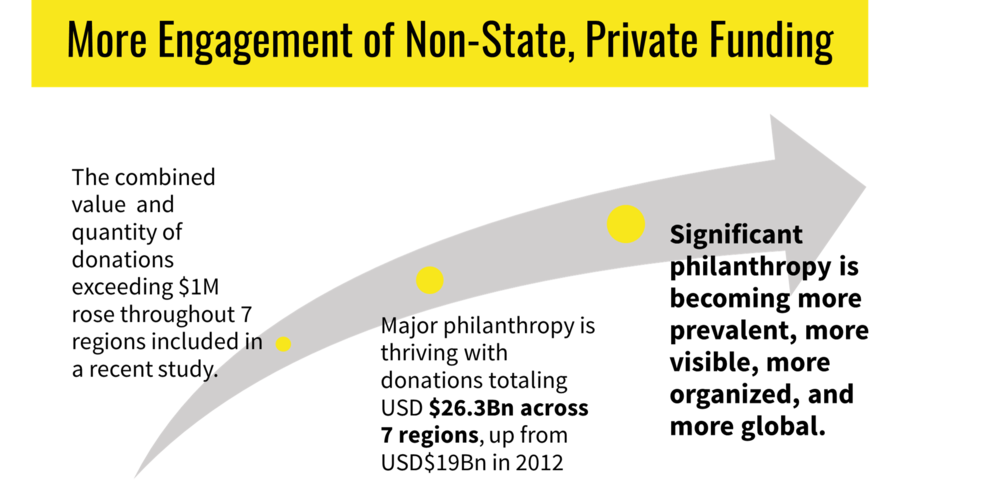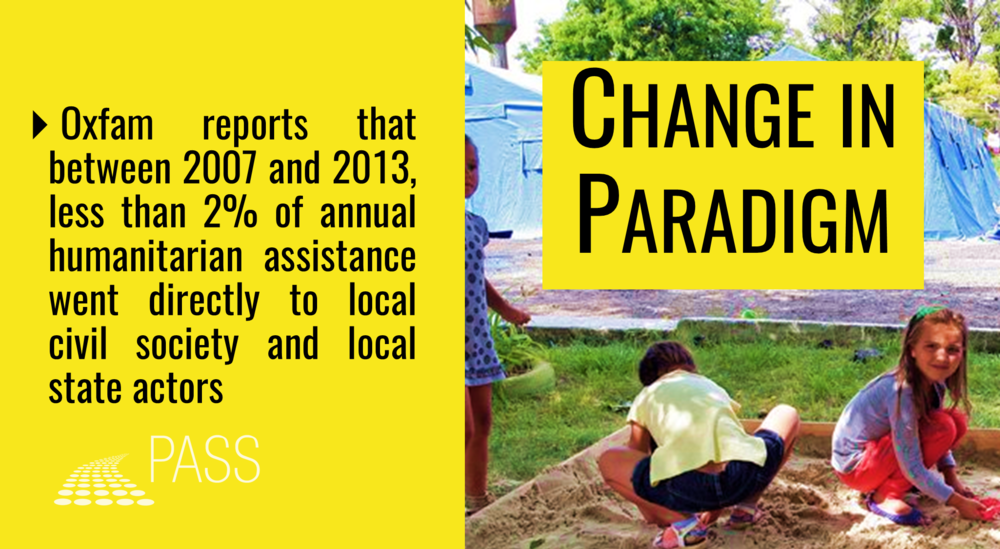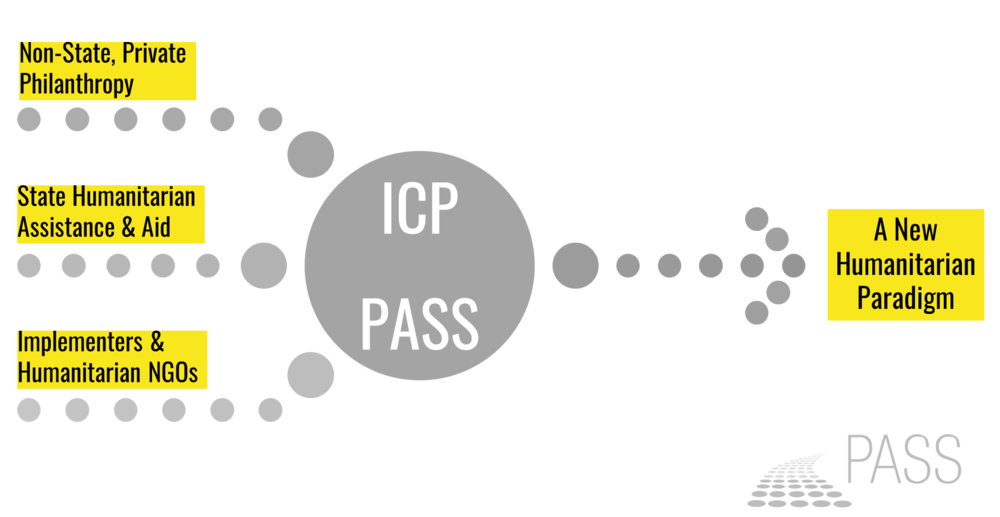 PASS, in partnership with a US/UK registered NGO, worked with a Turkish businessperson and philanthropist who made a commitment of $20 million to support education and health projects in Syria and Turkey. Over five years, this financial commitment will go toward increasing educational access, community centers, health clinics, and other much-needed amenities for displaced families in Syria and Turkey. Hamdi Ulukaya, the founder and CEO of Chobani, has committed at least half of his wealth to refugees and already pledged $2 million to UNHCR. UNICEF's donations for Syrian refugee response went up 636 percent after publication of the Aylan Kurdi photo. Killian Kleinschmidt, who until recently managed Zaatari Camp in Jordan, oversaw some 200 different humanitarian organizations running projects in the camp.
However, as laudable as these initiatives are, they are a drop in the bucket compared to what is needed. UNHCR reports a 73% funding gap amounting to $3.47 billion. Long-standing protracted situations and seemingly invisible crises, such as those in sub-Saharan Africa, are almost terminally neglected and underfunded. In the U.S. context, millions of dollars in government funds for refugee services are being cut or reallocated–which is further confounded by the zaniness of the U.S. presidential campaign. The Muslim community is engaged, but by its own estimation it is fragmented and far from cohesive; it is not clear how much of the billions of dollars of zakat fundraising are going toward international humanitarian response. It is said that refugees are difficult to reach, yet there are hundreds of civil-society organizations working on the frontlines of these conflicts which lack the funding they could use to expand their life-saving and life-enhancing work.
Where there is funding, the financing mechanisms are not strategic or sustainable. The average length of displacement for refugees is over 17 years. The average length of a humanitarian intervention is more than 7 years. Yet public funders deliver funds in 6-12 month increments–and many private donors fund pet projects in a one-off, non-strategic way.
One organization we know has been trucking water into a refugee encampment for 10 years in 6-12 month cycles. In an already chronically under-resourced field, forcing humanitarian assistance actors to reapply for funding is an irresponsible waste of resources. (And think of how much more sustainable solution could have been built if this funding was directed toward well-digging and rehabilitation, reservoir development, water treatment, rain water harvesting, and so forth.) Worldwide, 58% of refugees live in cities. The international fixation on encampment, at the expense of expanding economic opportunity within host communities, has doomed refugees to dreary idleness in camps. There has not been an effort to modify public policy or invest adequately in jobs and infrastructure in host countries so that their cities are capable of absorbing refugee populations.
That is why we come to you with a call to action: that with shared purpose we launch an international initiative to bring together the resources that are needed. As Dr. Içduygu's research has illustrated, migration politics are deeply fraught and politically contested. Such a campaign will require using our know-how to think beyond politics and transcend parochial matters. It will require breaking down humanitarian silos and addressing the fragmentation in the field of refugee assistance. We must connect the dots between funders, implementers, and faith-based groups. The international community must make more ambitious pledges and must live up to those pledges.
Of course, humanitarian actors have been calling for more funding, better financing mechanisms, and more coordination for decades. What we are calling for is substantively different—perhaps even a shared point of view:
First, beneficiaries and the humanitarian community need more engagement of non-state, private, funding. Major private philanthropy is already thriving worldwide. Private entrepreneurs have literally changed our shared "operating system": Apple's iPhone, Google, Facebook, 3-D printing, and so on. Surely if these uber-innovators directed even a small percentage of their creative energies and wealth, new approaches and solutions could be applied to the refugee/IDP challenge we are addressing today.
In 2014, total private sector donations totaled $26.3 billion across seven regions, which is a major increase from $19 billion in 2012. However, private philanthropy is not organized to address the magnitude of the current crisis. The research group Global Humanitarian Assistance reports that in 2012, 25% of humanitarian assistance, amounting to $5.4 billion, came from non-state actors. This is inadequate considering that we are now facing the highest level of unmet financing need in response to a UN appeal in over a decade. Private funding must be increased, and the financing of it made more accessible, not hidden behind laborious application forms. Many of the most effective NGO and humanitarian actors know precisely what needs to be done, they just spend too much time gathering the resources to do it.
The domestic private sector also has a role to play, as local companies are more likely to be affected by crises and have an interest in supporting the response throughout the aftermath and recovery. Public-private partnerships must also involve businesses, corporations, multinationals, and philanthropists from both Northern and Southern nations. Their commitments must be larger, more sustained, more thoughtful, and more meaningful.
Second, we call for a change in paradigm. The global humanitarian system is so overstretched, so insufficient, that we need to approach humanitarian crises with a different point of view.
Oxfam reports that between 2007 and 2013, less than 2% of annual humanitarian assistance went directly to local civil society and local state actors. Yet in many cases—not all, but many—humanitarian response conducted by local people and organizations is faster, more appropriate, and saves more lives. As Oxfam says, "Principal donors are stuck in the status quo, lacking incentives to change and unable to conceive of a new business model if they cede responsibility and leadership to local actors." Yet local action, community empowerment, and a bottom-up approach will engage people in solving their own problems, and be an investment in capacity-building so that local communities are abler to respond to crises in the future.
Finally, we propose that the International Cooperation Platform, with coordination from PASS and other stakeholders, serve as the nexus behind such a campaign, driving change within Turkey and internationally. We would mobilize greater resources and commitments from the private sector; engage actors at the local level in determining the use of those funds; and share practices among actors. Existing advocacy organizations, such as Urban Refugees, have already begun this important work in meaningful ways.
This is achievable. We have the resources to achieve this goal, and efforts are already underway. I urge you to reach out to PASS so that we can immediately convene a task force to move forward with the changes that we all recognize are urgently needed.
Cover photo of Laotian refugee family of the Hmong tribe living at the Ban Nam Yao Camp, Nan Province, Thailand. Via United Nations Photo, Photo ID 31672. 01/07/1979. Nan Province, Thailand. UN Photo/John Isaac
Comments
comments
---