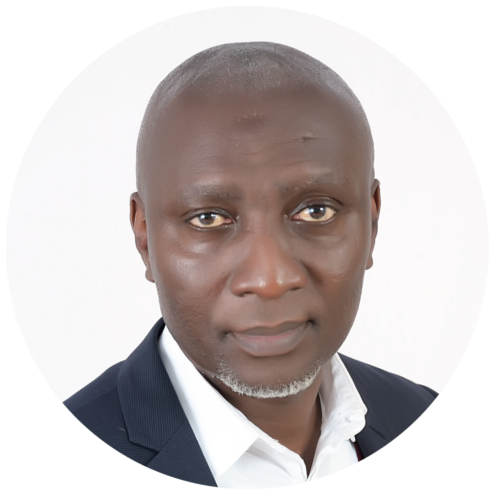 Farouk Al-Wahab, A Product of Afro-Asia Institute and Karl Franzens Uni. Graz –Austria is Globally Certified and Experienced Diplomatic and Investments Consultant, Expert in International Relations, Africa / World Politics and Governance.
He is well endowed and fairly balanced in African and International Security Affairs and State Protocols.
He is very knowledgeable in the Training of Non-Career Diplomats from The Political Sphere with focus on capacity building of Africa Future Diplomats, Diplomacy Risk Control and Management.
His Corporate and Diplomacy Leadership experience with an Enviable Records is derived from successful careers at some of The World Leading International Organizations, Diplomatic Missions, NGO's, International Disasters and Aid Management Services.
He has assisted Several Governments to Coordinate Presidential and Top Level State Visits. He has played a Major Role in Developing and Creating Honorary Consulate Offices and General Consulate Portfolios.
He is and still playing active role in The Policy Advisory of the African Union Diaspora Forum (AU-DAF). The AU-DAF is a highly recognized institution, headquartered in Accra with A Full Swing of Diplomatic Mission Operations Dubbed as The African 57th State for The Entire World Diaspora. One of His Specialized Field Is to Advice and Recommend Governments and Foreign Ministries to Establish Honorary / General Consulate Office in Countries or Continent Where There Is No Representations to Achieve Jurisdiction Benefits to Boost Up Bilateral Relations for Economic Growth Through Diplomacy.
He has Managed, Trained and Converted "Purely" Political or Party Activist and Appointees into Career Diplomats for Countries.
In addition, He Provides Total Strategic Leadership and Diplomatic Solutions to Nations of Different Continents to Be Part of the Map of International Recognition Platform Such as The AU (Africa Union), EU – European Union, Civic Society, UN United Nation and Other World Advocacy Groups.
He is well knowledgeable in Canvassing and Lobbying of Member Countries to Support Credible Independence Agenda, Sovereignty Rights and Freedom. He Helped in Building International Coalition Forces (Civil Society Groups in Africa) To Give Birth to Africa's Youngest Nation, South Sudan Through Summits, Seminars, & Conferences, Recommendations and "Diplomacy.
Farouk Al-Wahab has Built A Broad Base International Partners Across The World on The Diplomatic Corridors Where He And His Partners Have Organized Presidential , Prime Ministerial And Top Level State Visits Creating The Enabling Environment For The Establishment Of "Bilateral Trade Relations " And Other Economic Partnerships .He Has Produced Numerous Training Materials Conducted Various Sessions for Some Notable Government Houses To Connect With Other Countries (THE GLOBAL VILLAGE APPROACH.)
With Over 30 Years of Experience, Training Diplomatic Leaders, Corporate Leaders, Government Protocol Officials Predominantly on the African Continent. He has been Hosted on several Radio Programs, Television Shows, Major Political Discussions as A Key Player in International Current Affairs.
Farouk Al – Wahab Has Accomplished a Lot of Respect Within the Global Reach. He Is Also Passionate to Raise a Generation of Confident and Authentic Diplomatic Leaders.
His Interest Include, Writing, Reading, Teaching Travelling, Current Affairs, Politics and History.
Comments
comments
---