The Healthy Communities Lab is a PASS line of services created to build the capacity of nonprofit organizations, communities, governments and other humanitarian and charitable entities. Using this framework, our experts can build the resources of the organization and provide a holistic solution based on the dialogue of the community and the organization. HCL's services provide three levels of an intervention aimed at producing an impact, optimizing resources, empowering communities, and strengthening health systems. All these services are managed by executive consultants with related experience in the delivery of services and core areas of intervention.
Healthy Communities Framework (HCF)
Healthy Communities is a holistic strategy that builds public health and humanitarian programs within a comprehensive operational framework for the community. It engages communities and organization to work in long-term programs and systems with co-responsibility on the development and implementation of its service delivery. With community buy-in to the capacity building, the aim is to create a sustainable program where the community takes on the administration and operation in the long-term.
HCF is different from other frameworks in that beneficiaries become the equitable partners of the solution. Many programs and healthcare systems are designed as a give-take relationship. Many of the in-kind donations, services, and other support to communities around the world are underutilized and wasted because of a lack community engagement and ownership in the development of a framework.
Healthy Communities Framework takes programs and service delivery from a unidirectional mindset and develops it into an integrated operation. This converts the model of aid and healthcare delivery from a provider-beneficiary model to a co-responsible partnership.
 Services
Framework & Program Development
HCL can work with your team to develop a responsive program or strategic framework designed with the beneficiary community in mind. PASS experts will help you develop an optimized and cost-efficient working plan by assessing local capabilities, needs, and community's risks. HCL frameworks are developed with best practices built into the program to maximize the impact in the community and maintain an efficient health system.
Technical & Administrative Remote Management
HCL uses holistic assessments and technical evaluations to create a snapshot of the organizations' performance and develop key metrics and recommendations. HCL's technical evaluations use predetermined KPIs, benchmarks, and parameters to provide an external evaluation of a program or system. Both services will submit a detailed report with findings, threats, and potential areas for improvement.
Technical Assessment & Monitoring
Healthy Communities Lab provides implementation management services to support the team on the ground. Through this program, a specialized expert will provide continuous management support to implement administrative and operational strategies. The consulting expert will maintain continuous communications and evaluations to the staff to ensure that goals are being met, services are improved, and the staff is empowered.
Clients
| | |
| --- | --- |
| Global Humanitarian and Development Organizations | Build a strategy that can help build stronger communities and engaged local actors. Use this framework to develop humanitarian programs that can be led by local actors. |
| Implementers & Private Philanthropies | Strengthen your organization with proven methods for prevention, management, risk mitigation, best-practices, and community leadership. |
| Governments & Intergovernmental Organizations | Develop structured approaches to community engagement for major public initiatives such as health campaign, emergency preparedness, and resilience. |
Practice Spotlight
H3C: Helping Hospitals Heal Children Exploratory Study – Read More
Practice Leader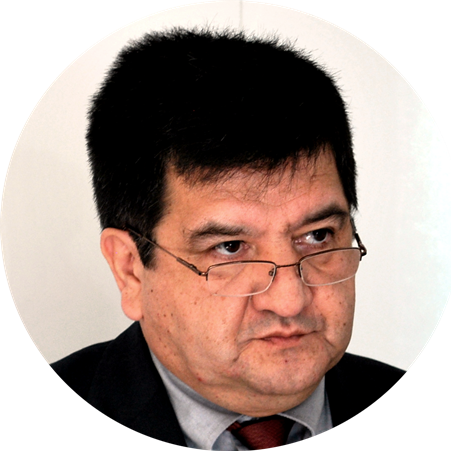 Dr. Jose E. Mosquera is Executive Vice President, Public Health at PASS. With 34 years of experience in medicine, general surgery, and both the non-profit and for-profit sectors, Dr. Mosquera has been a monumental force in Ecuadorian society as well as in the U.S. He is a co-founder of Ayuda, a nonprofit organization based in Quito, Ecuador that empowers communities to become leaders of social change by strengthening local diabetes communities. Dr. Mosquera has his MD in Medicine and Surgery from the Central University of Ecuador, and his work has been published in seven health and medical journals.
Contact Us for a free consultation by phone or in-person.