Beyond Mobility: Wheelchairs Enable Engagement and Quality of Life in Developing Regions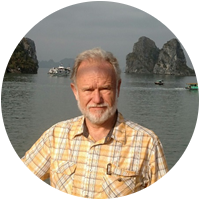 Over the past 30 years, Mark Richard has been involved in developing programs. From the beginning, he surrounded himself with rehab professionals that mentored him in custom seating and product development. He co-founded a wheelchair shop with Chito Pichiya in Chimaltenango, Guatemala 24 years ago that is called Bethel that is still going strong today. Because of the overwhelming demand for a pediatric wheelchair that could be built by wheelchairs users without welding. Mark moved to Guatemala to establish Hope Haven Guatemala as a pilot project that could be duplicated. In 2000 he led the design team of the Hope Haven KidChair that started with Dordt Collage students and then in 2015 designed the BeeLine of wheelchairs that uses one platform for everything from a pediatric tilt-in-space to an active wheelchair. He has served as chair of the RESNA sig 17 and on the ISWP wheelchair design consideration team. Mark Richard co-founded Global Mobility with his brother David.
According to The International Society of Wheelchair Professionals, "The need is great. Over 70 million people worldwide require wheelchairs for mobility and function, yet most lack access to appropriate wheelchairs or services to repair them. Based on global data, we estimate that 23 million wheelchairs are needed annually. Currently, about 3 million wheelchairs are produced each year, resulting in a 20 million per year deficit." Specific needs required in pediatric wheelchairs create substantial challenges in providing the necessary support that can grow with children. Access to high-quality wheelchairs that will not wear out quickly or be outgrown is a major health issue in much of the world. In the developing world, access to wheelchairs is severely limited. Often, individuals are unable to leave their homes at all due to a lack of mobility. Mark Richard has addressed the issue of mobility and accessibility by designing and building modular wheelchairs in Guatemala that are affordable, easily maintained, and expandable as the user grows.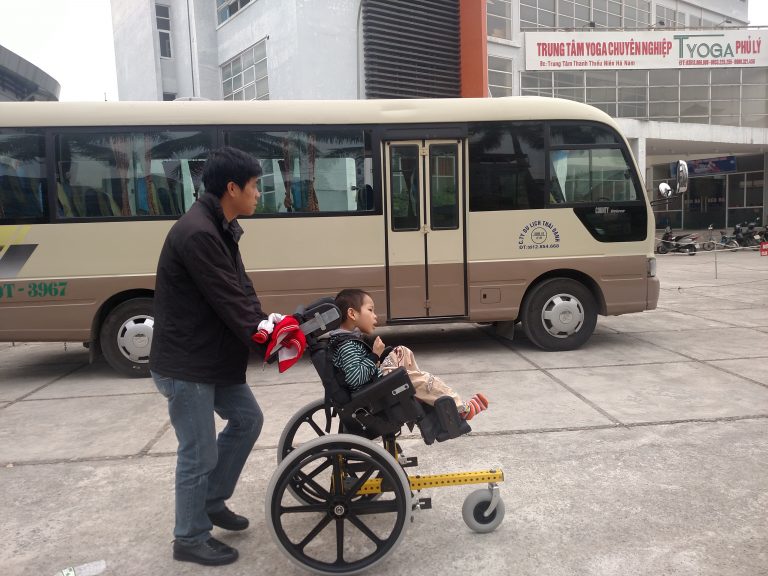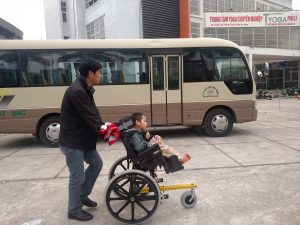 You are a wheelchair designer and manufacturer. What inspired you to focus on designing wheelchairs and promoting mobility and accessibility?
When I started coming to Belize and Guatemala 1980, I saw people with disabilities that were crawling around on the ground or stuck in bed. That kind of tore my heart out. Just prior to returning to the States from Guatemala in the summer of 1988, I saw a woman, for the second time, crawling across the Pan-American Highway. I made up my mind I would get her a wheelchair. It was pouring down rain and I first thought she was a dog because it was early evening and dark. Macaria would tie a truck tire inner tube around her trunk and contractured legs to crawl around with using work gloves on her hands.
I had no rehab background other than being an attendant, but everything kind of just came together. I had an interest in bicycles, and I did a lot of bicycling. if you can work on a bicycle, it is an easy transition to working on wheelchairs. Thanks to my friend Carl, we ended up with more than 20 wheelchairs. He wrote an article in the local chapter of The National Spinal Cord Injury Association newsletter, and I thought it was kind of a one-time miracle after, not one, but over 20 wheelchairs came in. A few months later back in Guatemala after driving a truck and trailer filled with agriculture supplies and wheelchairs, I found Macaria living near where I had seen her twice and gave her one of the wheelchairs.
Carl is a wheelchair user after surviving polio at the age of eight. He was like a brother to me and to my brothers. I would help him as an attendant when I started coming to Guatemala and Belize. I went with a Mennonite group that was doing building and had schools in southern Belize. I came down as a volunteer because my background was in agriculture, construction, and mechanics. I would volunteer in the winter and spring months, then go and work in the States during the summer and fall months. I always had a place to stay with Carl in exchange for being his caretaker. Carl was a quadriplegic, so he needed help to prepare meals, going to therapy, aquatic swimming, to the store and church. He introduced me to the reality that there are people totally dependent on a wheelchair and caretakers.
I had spent most of the '80s in Central America. But all of the community development projects—building homes, schools, helping poor weaving families by developing more marketable crafts, including better-quality wool blankets to market to the US, these have all been very rewarding things that I've done. It was the wheelchairs that really impacted me more than anything. Nothing compared to seeing the power of something as simple as a wheelchair for getting somebody out of the house, giving them the opportunity to go to school or to work; to simply get out of bed, for an elderly person to just sit by the front door to watch their grandkids playing in the courtyard.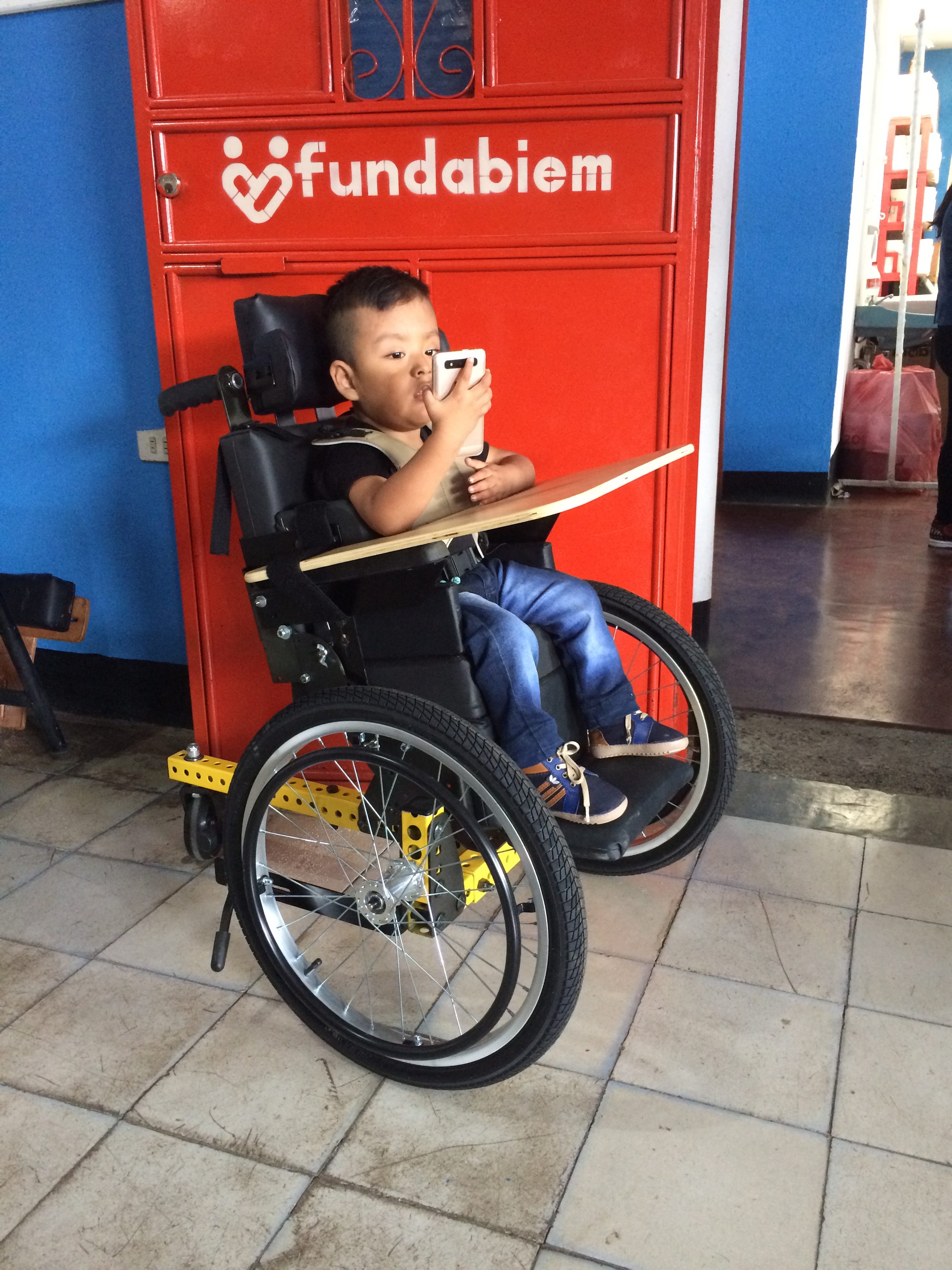 How prevalent is the need for wheelchairs in developing countries? What are some of the key reasons that need goes unmet?
UNICEF estimates that there are over 93 million disabled children in the world. According to the World Health Organisation, 80% of them are in low and middle-income countries, and only 15% of these have access to assistive technology.
One of the most needed assistive technology is a wheelchair. There's also a definition that the World Health Organization has for a wheelchair; "A wheelchair is appropriate when it meets the individual's needs and environmental conditions; provides proper fit and postural support based on sound biomechanical principles; is safe and durable; and can be accessed, maintained and sustained in the country at the most economical and affordable price." A lot of well-meaning organizations end up cutting corners in buying cheap wheelchairs wanting to help as many people as possible. There is a huge need for folding wheelchairs for elderly that never leave the home and only use the wheelchair for a short time every day. So they are providing a valuable service as long as they don't put patients needing a supportive adjustable in a sling seat wheelchair.
It's better to have a wheelchair that's not going to break down rather than having people figure out how to fix it and be challenged with buying parts that probably aren't available in their home countries. I've tried to address a whole bunch of problems with the Beeline wheelchairs. The first one is longevity. The frame is a very durable perforated square tube that is galvanized, and powder coated. It only has two bearings sizes and they're easy to replace—but if they are kept greased, they're going to last years and years. The other thing is to consider the needs of growing people. I designed a chair that's modular and very expandable.
A lot of well-meaning organizations end up cutting corners in buying cheap wheelchairs wanting to help as many people as possible. These wheelchairs have bearings that you can't even really call bearings, upholstery that cracks in six months, spokes that break on the wheels, and tires that dry rot. It's common to have people give away wheelchairs that don't even last a year.
Wheelchairs are clearly much more than a means for transportation. Give us a conception of what accessibility means for people in underdeveloped regions.
Silvia was born with spina bifida. Up until about seven years old her mother could carry her, but as soon as she got too big to carry, she pretty much never left the house. Her father died at that time and her mother had to work seven days a week to feed her children. Silvia was basically stuck in her home from the time she was seven until she was 17 years old because she didn't have a wheelchair. She had been able to go to the first grade and had somewhat learned how to read. Silvia came to the factory I founded at the time in Antigua and got a wheelchair. After a short time as a volunteer, she became a full-time employee. Then, she showed an interest in wheelchair sports. She started to play wheelchair basketball.
We got Silvia a marathon wheelchair and she practiced, she trained a lot. She enrolled in a five-kilometer marathon while I was back in the States. I came back and asked how she had done. She was really embarrassed because she had taken fifth place. I asked, "Silvia, how many women in the race placed ahead of you?" She said, "Well, none," and I said, "Silvia, you can't tell me this, you won!" She went on to register for a 10k, and this one had racers from other countries. She felt a little bit better about this race, [taking] I believe, it was fourth place. I asked again, "How many women?" She said, "None." Again, I said, "You have won!"
Silvia later joined the Guatemala national women's basketball team. She went to the Pan-American Games to represent Guatemala in Toronto, Canada. Her dream of flying in a plane became a reality.
A wheelchair wasn't just getting her out of the house, it was fulfilling her dreams.
You designed not only the wheelchairs but also the manufacturing process for them. How has this shaped an innovative production model that can address the obstacles of meeting such immense need?
In designing a wheelchair, I know the challenges of shipping the wheelchairs, all the costs associated and coordinating everything. The first thing that I did was to design a wheelchair that doesn't need to be welded. Over 20 years ago, I helped design the Hope Haven kid chair with a design team of university engineering students. I scribbled out a design on a piece of paper and said we are going to design a pediatric wheelchair. We were not going to weld it; we were going to couple aluminum tubes together with plastic. They built the frame, and I then went to the rehab professionals, therapists and manufacturers to design the seating system—which was entirely growable for the child.
The wheelchair industry has purposely designed wheelchairs not to be compatible with their competitors or the bicycle industry. It was very intentional because they want you to come back to them for parts or maintenance. I went to a wheelchair company that provides wheels and made sure that the hub was compatible with the wheelchair axle, and the rim was compatible with bicycle tires. Yes, they are probably going to wear out faster than, maybe a solid urethane, but bike tires are available everywhere. The other feature on the wheelchair I designed is if the front caster wears out or the bearings, you just go to the rollerblade industry. Just about anywhere in the world, you can go and get a small rollerblade wheel in different sizes. A person would not be stranded if a front caster or the rear wheels wear out.
I managed to build a chair that was highly adjustable using a unique process of bolting using modified carriage bolts and plates with different angles on them. A welded aluminum or titanium wheelchair costs between two and three thousand dollars for an active or sport wheelchair because they have to get all the angles, widths, and center of gravity custom bent and welded into the chair. With the Bumblebee chair, you can adjust the seat, center of gravity, camber, width, length—you can do it all simply by moving the bolts. That is a game-changer in the developing world when you have this many people who need wheelchairs. I have literally proven that we can provide a chair with the same features for ten cents on the dollar to what a similar chair in the US would cost.
Our top priority is a chair that can be used if they don't see anybody for ten or more years. That chair is still going to be functional and working and adjustable and growing.
You can literally take our Beeline frame—change out the wheels, make the frame wider, and then drop on a different seat width on the same frame. With the same frame, it can literally last a child from being into their teens and beyond. The same frame can grow with them.
I simplified the manufacturing process while making the chair totally adjustable. A lot of people are providing the one-size-fits-all folding wheelchairs. If you've seen a mother with a child or active adult on their wheelchairs in public, they are not in a folding hospital chair, they are in a chair that holds up their head, that has the right angle, and quick-release axles. These are all the features that we've incorporated. The next step would be going CNC, computer-controlled, instead of table saws and drill presses. We would simply teach them [factory workers] to program the computer, put a sheet of plywood in the machine, and let it cut the plywood. Same thing with the steel laser cutter. To meet needs, we have to grow with technology. I've made things very simple, but the future is computer-controlled machines for cutting wood or plastic, and also laser machines. That's the way to grow.
What is your vision for Beeline's goals during the next 5-10 years?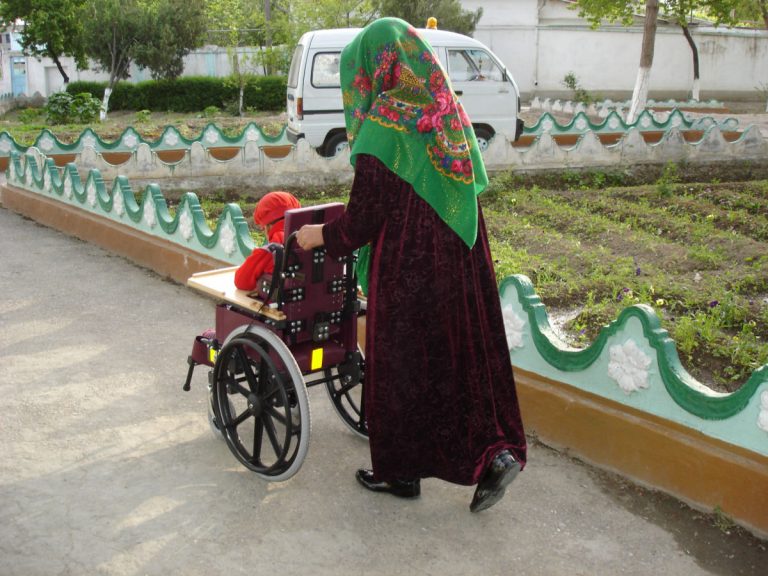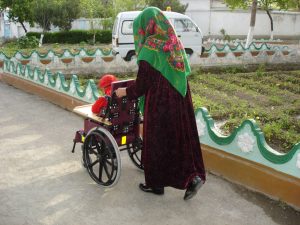 The World Health Organization has set up wheelchair guidelines and there are 8-steps for giving away wheelchairs. It's based on what we do in the Western world. The first step is the appointment and referral. The second one is assessment, then the prescription, finding and ordering, product preparation, fitting, training, and then maintenance. Let's say the patient lives five hours away. What if they have to make an appointment, get the referral, the funding, the product preparation? What if they have to come in two or three times before they ever get fitted for a wheelchair? What if a person in need has to pay for the bus, or the mother has other children, or they don't have funds?
People may think that I'm really arrogant to say this; because these are guidelines from the World Health Organization, but why not set up a clinic where somebody can show up unannounced? What if somebody heard about you by word of mouth, got on a bus that left at two in the morning, and they just showed up. They didn't sleep all night, they are hungry, and a mother is there because she heard she could get a wheelchair for her child. What do you do? Do you give the assessment, and tell her that you'll talk to her later because we don't have wheelchairs available here? Then, tell her you will need to order the product and figure out who is going to fund it, then set up the chair and do a fitting. Finally, let her know that you will contact her in a couple of months, or maybe before the year is up.
My vision, my dream, is to set up a shop with all of the components on-hand. Where people can show up, ideally not unannounced, but if they do, you certainly don't want to send them away. Wouldn't it be nice if you could have a clinic and didn't need hundreds of chairs off the shelf? Just a small shop with all these parts, components, and pieces. Literally, if that mother comes in, you could just pull the chair, ideally employing wheelchair users; pull them off the shelf and do these 8-steps—the assessment, prescription, fitting, and create these chairs at a fraction of the cost. Before you send them home, do the training. You can literally just pull everything off the shelf and set up a chair. This way you can see half a dozen patients in a day. The children take a lot longer. The adults are much quicker to see, they don't have the same needs for trunk support or head support. That would be my vision for simplifying the process. It would make governments more responsible. A lot of these countries are ratifying the Rights of Persons with Disabilities, which means they are agreeing to pay for wheelchairs.
It's a fact that you may not get back to a country right away. Some countries you get back every year, some countries we may only get back to every few years. You certainly don't want to give somebody a wheelchair and have it break down in a year or two.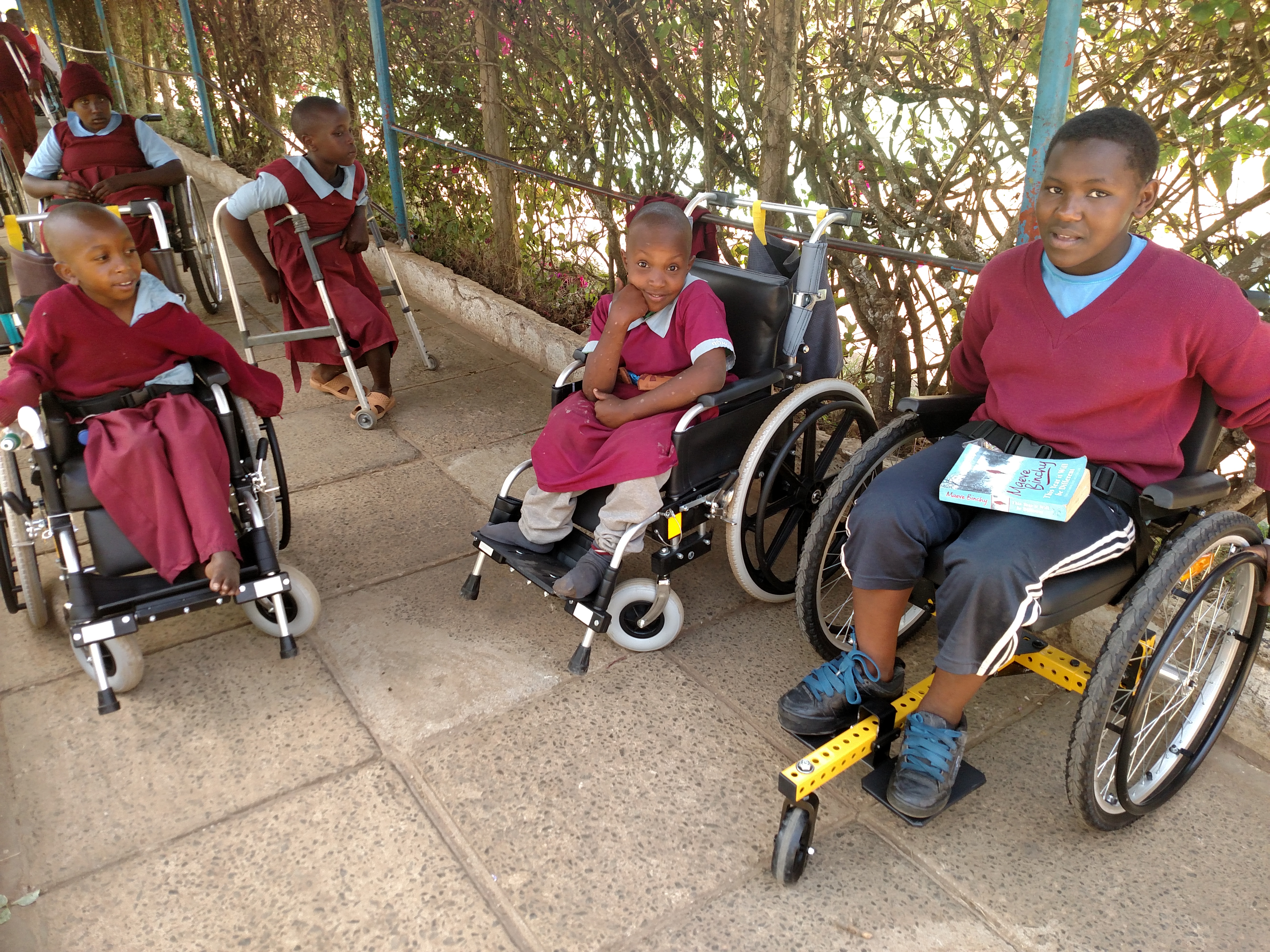 What most concerns you about the world today? What gives you hope?
What concerns me about the world today? I guess, ignorance. There are some obvious problems that are out there, and I think too many people are more concerned about sports than trying to do something about the suffering in the world. That just really bothers me. People can see all the suffering around them, and it doesn't affect them—even well-meaning people. That concerns me about the world. Especially a lot of the Western world, where we've never been hungry, and never suffered or been wrongly accused. I guess that concerns me about the Western world.
What gives me hope? The thing that gives me so much hope is these mothers and family members who will not stop at anything to help their children, their parents, their relatives, or whoever is suffering. I had a family stay with me last night to do a wheelchair delivery today for about 20 patients. This is a mother who has a handicapped daughter. Instead of feeling sorry for herself, for the past 15 years she's helped us identify hundreds and hundreds of people that are worse off and who need wheelchairs. Here is a woman without a lot going for her. She spends most of her time taking care of her disabled daughter, yet she is out finding other mothers and people that need wheelchairs. That really gives me hope—because there are those people.
Learn more about Mark Richard and his work with Beeline Wheelchairs.
Comments
comments
---