China's Data-Driven Philanthropy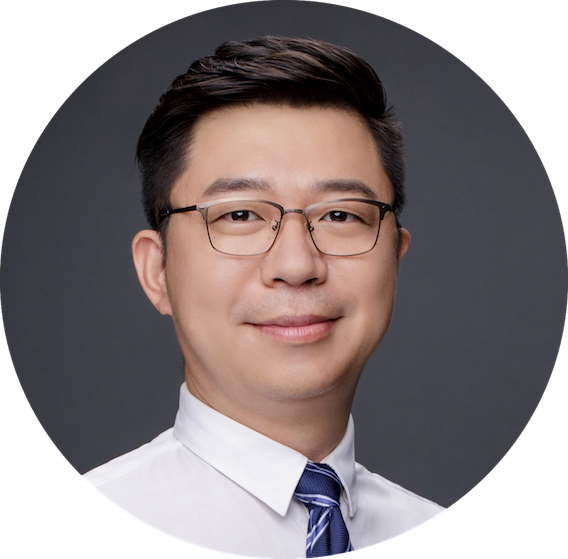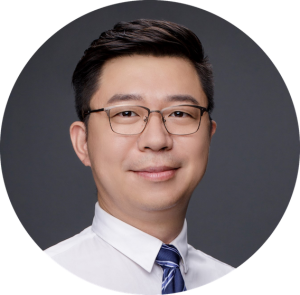 Since China instituted the Charity Law in 2016, charitable giving in the country has continued to grow as it opened more platforms for citizens and business leaders to participate in social responsibility. The Law also emphasizes transparency, requiring charities to report all the basic information related to their operations. An advocate of data disclosure and transparency, Tao Ze, founder and president of YISHAN, shared with VantagePoints his thoughts and experience on philanthropy in China.
As a philanthropist, are there any philosophies that inform your philanthropy?
Transparency, diversity, and inclusiveness are common values for human beings to survive and evolve. When I do not know where to go, I follow the direction consistent with those values.
You are an advocate of information disclosure and transparency, when did you realize these are important facets of philanthropy?
When I was in a favela in Brazil, I realized the importance of transparency. On one hand, businessmen create value from owning precious information. On the other hand, controlling information negatively stops vulnerable groups from changing their class and getting a better future. I thus advocate for transparency in order to fight for the equal opportunity to get the necessary information for vulnerable groups to change their lives through hard work instead of violence.
Between 2010 and 2016, donations from the top 100 philanthropists in China more than tripled to $4.5 billion. What's behind this rise in charitable giving?
Politically, the government called on businessmen to give back to society to realize sustainability. Economically, a huge number of entrepreneurs create massive wealth in the past years and they are able to give back. Socially, after the Sichuan earthquake in 2008, the civil society developed very fast, which created a very friendly rewarding environment for philanthropists to build their responsible branding image through charitable giving.
What excites you about philanthropy in China and what opportunities hold the greatest potential for the sector?
Mobile internet and big data are taking China's social sector to a new era. Mobile internet makes doing good much easier.  For example, between September 7-9, 2018, 29 million grants were raised by 5,400 charitable projects, through a mobile fundraising campaign, which was valued at over $200 million.  In 2016, China published its Charity Law, which requires all charities to disclose information completely and timely which enables big data to improve the efficiency and effectiveness of donation.
Huge time of your career was spent on connecting with non-profits within and outside China. What do you think is the role of international organizations in contributing to the development of China's NGOs and philanthropy sector?
International non-profit organizations (NPOs), such as Ford Foundation, Gates Foundation, Asia Foundation, Give2Asia, Rockefeller Brother Fund, Bread for the World, and Bosch Foundation, play a very important role in China. They have made a systematic change in China's social sector through setting up the goal, empowering NPOs, and making NPOs interact with each other.
Your company Yishan, is almost a year old now, what have been your major learnings and what are you eager to focus on in the new year?
The efficiency of the social sector is far behind with that of the business and public sectors, however, this builds a huge opportunity to create a positive impact through improving its efficiency. In 2019, Yishan will continue to use information and technology in improving the efficiency of the marketplace to attract more resources and distribute them efficiently.
In terms of the flow of ideas and experiences, innovations, and best working practices in the Chinese philanthropic sectors, what are some interesting developments in China that other countries can learn from?
What happened to China's foundation sector from 2008 to 2018 will be very inspiring for other countries. During these 10 years, the transparency of Chinese foundation sector rose from 16% to 90%, which made the transparency of Chinese foundation sector the second most transparent sector globally, next to the United States.
What most concerns you about the world today? What gives you hope?
The gap between the rich and the poor is becoming bigger. Furthermore, it becomes harder for the poor to change the trend.
As a Senior Fellow of Synergos Institute and a Board Member of the Worldwide Initiatives for Grantmaker Support (WINGS) and the Asian Venture Philanthropy Network (AVPN), I am very excited to witness the increasing number of leaders, who are standing out to change this negative trend and forge a more sustainable and interdependent society globally.
As a veteran professional in philanthropy in China, Mr. Tao Ze has long been committed to promoting transparency and credit rating of China's philanthropy and has abundant experience in international cooperation.
Mr. Tao Ze is the founder and president of YISHAN, a data-driven intelligent philanthropy advisor. In addition, Mr. Tao initiated China's Top Trustworthy Charities Awards to help donors make decisions with conviction, create a transparent non-profit sector, and maximize the impact of each grant.  Before founding YISHAN, Mr. Tao Ze was the president of China Foundation Center (CFC) that helps China's 6,000+ charity foundations with their efforts in information disclosure and transparency. He also leads CFC's international exchange programs with 100 overseas leading partners from over 20 countries. Mr. Tao also manages the CFC's influential China Foundation Transparency Index, which rates all domestic foundations based on information disclosure. Before joining CFC, Tao Ze was the Vice President of New Philanthropy Partners (NPP), China's first venture philanthropy fund initiated by McKinsey, Ogilvy, and Deloitte. He helped the organization build an informal network of over 500 active Chinese nonprofits and assisted 300 executives to provide pro bono services to grassroots organizations. Before joining NPP, Mr. Tao worked in Brazil with the Ashoka Foundation. Tao Ze has an EMBA degree from China Europe International Business School, a Master degree at the Royal Institute of Technology in Sweden, and a BS degree from Zhejiang University. Mr. Tao currently sits on the board of Asia Venture Philanthropy Network (AVPN)and Worldwide Initiatives for Grantmaker Support (WINGS). Mr. Tao is also the Senior Fellow of Synergos Institute of Rockefeller family.
Comments
comments
---